Written by The Acorn School
On Friday, 24th October, The Acorn School said goodbye for half term with its annual Michaelmas Challenges assembly – a lively gymnastics display that showcases the students' gymnastics skills and confidence, and shows how far they have all come in the past year.
The hour-long assembly saw our eager young gymnasts, from age six all the way up to eighteen, leaping and bouncing and even somersaulting their way through various setups of the school's gymnastics equipment. It was particularly warming to see the youngest and newest additions to the Acorn community navigating the activities with great enjoyment and confidence.
Younger children and parents were then treated to the sight of the Upper School going through their routines that had them bouncing on trampolines and almost touching the ceiling with each jump! The inclusion of the "horse" (a hand-built, vaulting box) in the setup had students either clearing it in one vaulting leap, or bouncing onto it before jumping off while doing an airborne splits or a somersault.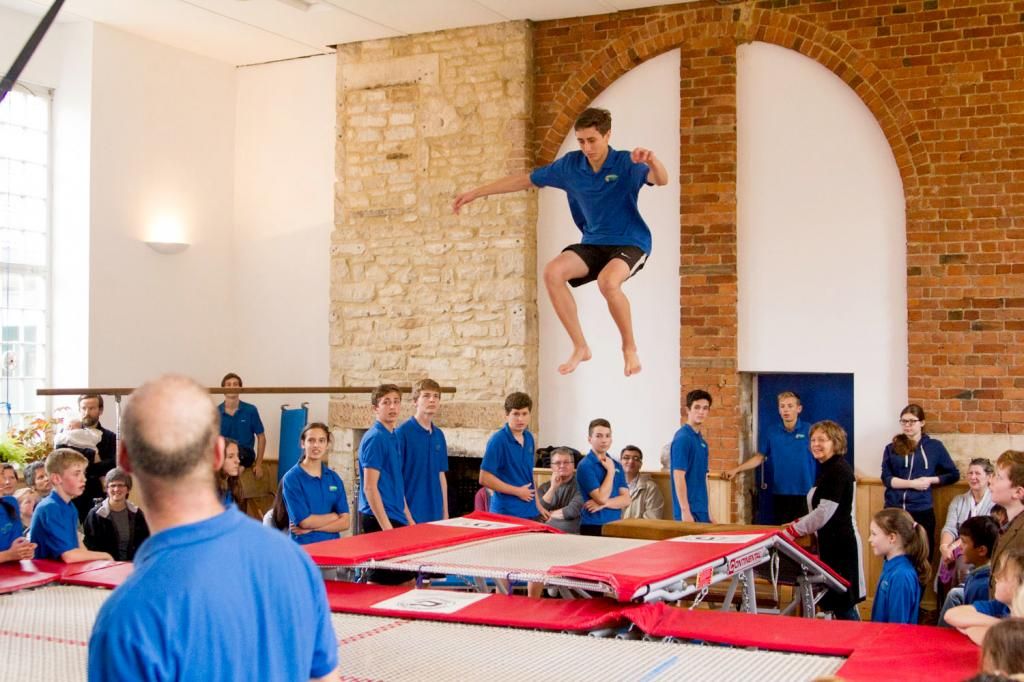 As a final treat, the parents were invited to join in with the fun and compete with students of the Upper School in an exercise that called for great teamwork and, of course, speed. Several lucky students got to see their parents heroically strive to keep up with the seasoned members of the Upper School as they frantically shuffled down the length of the hall in press-up positions while members of their team wriggled their way energetically along beneath them.
All in all, it was a great way to end the first half of the autumn term, and we look forward to continuing the learning and the laughing in the coming months.